As a child, we are taught the importance of socialization. This doesn't change as we age, yet too many senior citizens end up feeling alone. The Columbus Chapter wants to help lift the moods and spirits of local seniors by throwing a fun Halloween Party for residents at the Forest Hills Center Nursing Home.

What: The psychological importance of nursing home activities are therapeutic; engaging in something fun can energize residents, and even help with depression.Join us as we host a party at a local nursing home, and celebrate Halloween while having fun with games and treats!

When: Sunday October 22nd from 1:00 PM to 3:30 PM. Feel free to wear a costume!

Who: Open to all individuals. Children 18 and under must have a waiver signed by a parent or guardian and be accompained by an adult.

Where: Forest Hills located at 2841 E Dublin Granville Rd, Columbus, OH 43231. We will be throwing the party in the Activities Room!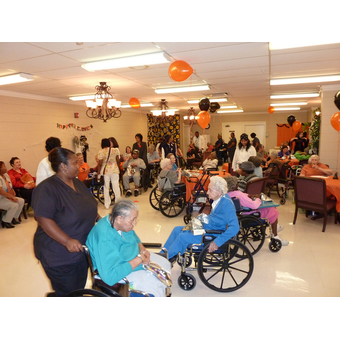 2841 E Dublin Granville Rd, Columbus, OH 43231-4037, United States