Seven hundred people experiencing or at risk of homelessness are killed from hypothermia annually in the United States. Forty-four percent of the nation's homeless are unsheltered. From the urban streets of our populated cities to the remote back-country of rural America, hypothermia - or subnormal temperature in the body - remains a leading, critical and preventable cause of injury and death among those experiencing homelessness.The Columbus Chapter wants to do something to help.

What: As the cold weather arrives and temperatures drop, the demand for blankets and cold weather items rise. Homeless individuals and the shelters that serve them have a constant need for blankets. Join the Columbus Chapter as we hand make no sew fleece blankets for the homeless in our community. All blankets will be donated to local homeless and/or homeless shelters.

When: Monday November 20th from 6:00 PM to 8:00 PM.

Who: Open to all individuals. Children 18 and under must have a waiver signed by a parent or guardian and be accompained by an adult. Waivers will be available to fill out the day of the event. They can also be downloaded and printed at the link below.

Waiver: https://2ni4ym4anxi7p113l20syhz1-wpengine.netdna-ssl.com/wp-content/uploads/2017/02/volunteer-release-and-waiver-2017.pdf

Where: We will be meeting at the Columbus Metropolitan Library- Parsons Branch located at 1113 Parsons Ave, Columbus, OH 43206. We will be meeting in rooms 1 and 2.
We will provide supplies including the fleece fabric but volunteers are welcome to bring their own supplies such as scissors or fabric if they wish to donate materials as well.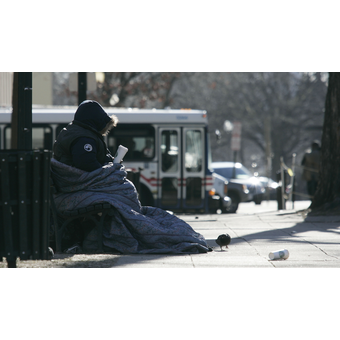 Columbus Metropolitan Library - Parsons Branch 1113 Parsons Ave., Columbus, Ohio 43206