Approximately 2,300 Americans are reported missing—every day. This includes both children and adults. This does not include Americans who have vanished in other countries, individuals who disappear and are never reported, or the homeless and their children.

Even more heatbreaking is that there are as many as 100,000 active missing persons cases in the U.S. at any given time. . According to the Ohio Attorney General there are currently over 1,000 missing individuals in Ohio alone. So what can you do to help the thousands of families missing a loved one?

Join because I said I would Columbus for our August Unified Promise to help raise awareness around missing individuals from the Columbus area.

What: We will be meeting at the Columbus Metropolitan Northside Library to learn more about missing persons in the area. We will have flyers with information on missing individuals with advice on what the general public can do to help with tips, hotline etc. Volunteers will then seperate into three separate teams to post flyers in different areas. As we take a look around our town, we hope to raise awareness as well as become more familiar with our own surroundings. More details on activities will be released as we near closer to the event! See details below

When: Saturday August 19th from 10 AM to 2:00 PM. We chose this date, since it is also World Humanitarian Day.

Who: Open to all individuals. Children 18 and under must have a waiver signed by a parent or guardian.

Where: Columbus Metropolitan Library: Northside Branch. Meeting rooms 1,2,3. This will serve at our meeup point, where volunteers will sign in, get supplies and go on their routes. This will also be the place for them to return to get water, food, supplies etc. We will have bagels and coffee available for volunteers.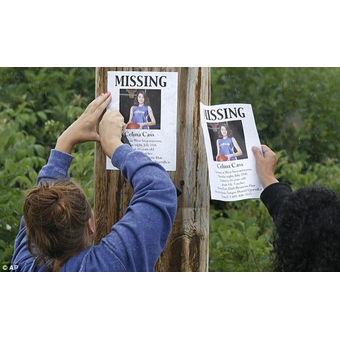 245 N Grant Ave, Columbus, OH 43215-2641, United States