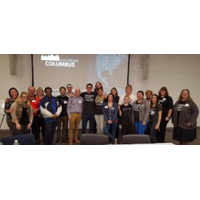 How to handle broken promises: An unfortunate inevitability

How do you handle promises you have made and broken? How about promises others have made to you and broken? At this month's Meetup, we discussed broken promises and the unfortunate reality that promises will be broken to us and by us.

So how should you handle a broken promise? While there is no perfect process to handle broken promises, we introduced a guide with helpful thoughts on how to best handle these situations.

Just as careful consideration and planning is needed when making promises, the same consideration is needed when handling broken promises. To help members get better at handling these unfulfilled promises, they performed an exercise using this guide.

Want to try it for yourself? Download our "How to Handle Broken Promises" diagram chart and exercise sheets below.
Apologize: A promise story

This month's featured promise story is shared by a supporter who has struggled with broken promises and commitment within her own relationships.

Her story highlights her decision to take accountability for her actions, starting with an apology. She confronts the lack of follow through in her words and decides to accept whatever the outcome may be of her apology to a friend.

CLICK HERE TO WATCH APOLOGIZE VIDEO

This video is part of a series of promise stories from the lives of everyday people. We believe a video can convince people around the world to make a promise to better humanity. We believe this series, titled "A promise story," will inspire our followers to share their stories with us.

Looking for our other 90+ videos? CLICK HERE
Where the movement began: Promise Cards

5.46 million... That is the number of Promise Cards because I said I would has distributed to over 153 countries, by request only.

On February 15th, volunteers sorted and packed Promise Cards for our Unified Promise. Promise Cards help people remember the importance of commitments and goals. It might just seem like a piece of paper, but Promise Cards have motivated people to stick with their commitments to better humanity.

A big thank you to our volunteers for helping the movement, and continuing to spread the importance of a promise!
Let's Kick Butt Together!

Did you know that cigarette butts are the most littered item in America? A cigarette butt dropped to the ground may seem insignificant, but litter in general is one of the most difficult problems to control in our city. The litter accumulation is most disturbing after winter thaw.

Join us on March 25th at Wolfe Park, as we support KickButtColumbus, an annual spring highway ramp cleanup for our March Unified Promise. We need the commitment of 20 volunteers from 9 AM- 2 PM.

This project is in support of Keep Columbus Beautiful. Keep Columbus Beautiful focuses on public education and volunteer service related to quality of life environmental issues including litter, recycling and beautification. Food will be provided. Please wear something comfortable and warm. Hope to see you there!

RSVP FOR THE MARCH UNIFIED PROMISE
Needed: Columbus Leadership Team

We are still looking for volunteers to help fill leadership positions for the Columbus Chapter!

Columbus Chapter Leader

Help establish and maintain community partnerships

Manage leadership team

Public speaking and meeting management

Fill in the gaps

Video & Photography Volunteer

Collect content for the local Chapter & Unified Promises

Determine best practices

Capture Chapter members' individual promise stories

Logistics Volunteer

Pick up food and supplies

Arrange for printed materials

Meeting set up

Event coordination

Communications Volunteer

Promote chapter through partnerships

Manage social media page

Event marketing
---